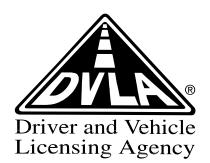 Here at Quality Number Plates we have over 20 years combined experience in the number plate industry. We are one of the UK's leading suppliers using only top quality materials sourced in the UK.
All our materials are purchased through a British Standard approved component supplier. We have established a large loyal customer base from private individuals through to large nation wide companies in the motor industry.
We also supply some of the leading car manufacturers. Our customer service and quality of our product is second to none.
Our easy to use hassle free website is quick and simple to design your plate just how you want it. We have invested heavily on the latest online plate builder, which will allow you to upload your own badge or have a specific custom design.
Please see a guide below of how your plates should be spaced and designed below. All our plates are printed exactly how you enter online: For further info please visit the DVLA (image above for reference)
We make all sorts of plates from Mobility scooter number plates, to kids name plates, No Parking Plates. Warehouse signage plates. You can design exactly how you want it to look.
Our production is open 7 days a week, please feel free to contact us via email or using our contact us page to discuss your requirements and we will be only to happy to help.
The Old GB Badge is no longer required. Latest Number Plate badges Supplied for your Car are as below; We have these all available on our site.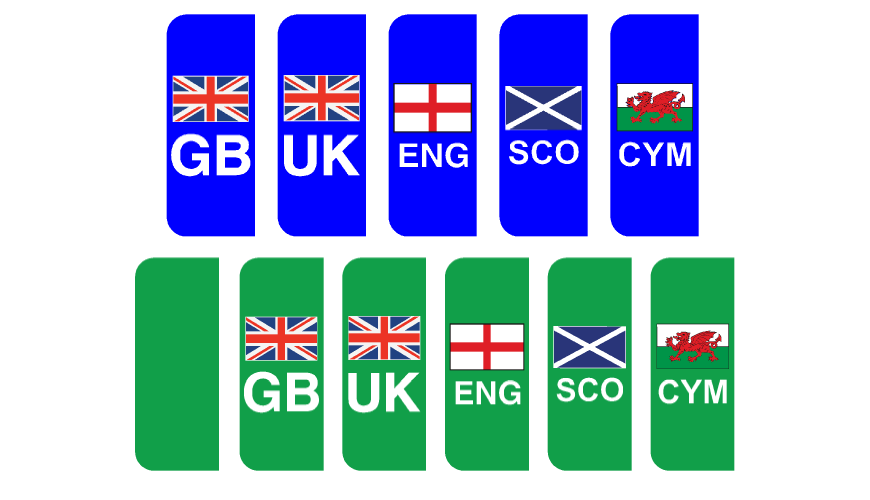 Quality

It is something that has been paramount from day one. Only the very best quality is supplied by us, if it isn't good enough, remake it. All goods are quality controlled and checked before dispatch.

Customer Service

A dedicated customer service support team to handle all emails and telephone support. Please feel free to call us. Manned helpline & Fast email response puts our customer service above the rest.

Our Website

The best and most up to date website for ordering your number plates. Fully automated and design your plates in the comfort of your own home or workplace efficient and stress-free.

Online Designer

The best custom most intuitive designer on the market, that lets you create your number plates exactly as you require them, enabling you to even add your own badge online and view it. With the largest selection of sizes, badges, fonts, colours and much more.

Experience

Over a decade of manufacturing number plates, and only number plates. That's all we do, its our passion and we only supply quality we focus all of our time on our core product which ensures our number plates are the best on the market.

Passionate

You will struggle to find a genuine company more passionate about our number plates. We are passionate about improving and developing our number plates and accessories to offer you the very best.

3 Year Warranty

There are few number plate manufacturers that will offer a warranty or honour the warranty they quote. We offer a fully inclusive 3 year warranty on all of the number plates and accessories that we sell.

Competitive Pricing

We are the most competitive Number plate company on the market and still deliver quality products! Not cheap, because cheap means poor quality, but fair pricing, and good value for money.

Trusted

We are trusted not only by large car dealers who use us every day to supply their number plates but also by the general public who trust and use our products and services. Our volume speaks for itself.

Expertise and Skill

We have a small strong team of 10 consisting of manufacturing staff, technical staff, in house designers, sales and support staff, and management with over 50 year's combined experience in the number plate industry.

14 Day Money Back Guarantee

We practice what we preach, we are so confident you will love our products that
we offer a full 14 day money back guarantee
on all the number plates that we sell which offers total peace of mind on all purchases.

Best Selection

We have the best selection of number plates and number plate accessories and fixings. Over 30 sizes, Embedded Honey comb and also 4D stick on acrylic letters.